Welcome to my site.
I'm publishing new hardcover editions of the series books that American girls read for fun a century ago. These books are not only fast-paced tales of friendship and adventure, but also pieces of history that reveal many interesting things—good and bad—about the time in which they were written. Please read along with me, and let me know what you think!

Some news: My appearance at the Barnes & Noble at the Smith Haven Mall on Long Island on January 27, 2018, has been canceled due to illness. I hope to see you soon, though!

Yours most sincerely,



E-mail • Instagram
The Books
Not Great Literature, But Good Stories
Beginning around 1910, American publishers issued dozens of inexpensive hardcover series for girls—school adventures, outdoor and scouting adventures, and adventures centered around exciting new technologies, like the automobile and moving pictures. I've tried to select the most fun and historically interesting of these books. Each of my selections includes a new introduction by yours truly (with pictures!) and new jacket art by the very talented Anne Lambelet. Be sure to look underneath the jacket to see the original early twentieth-century cover art.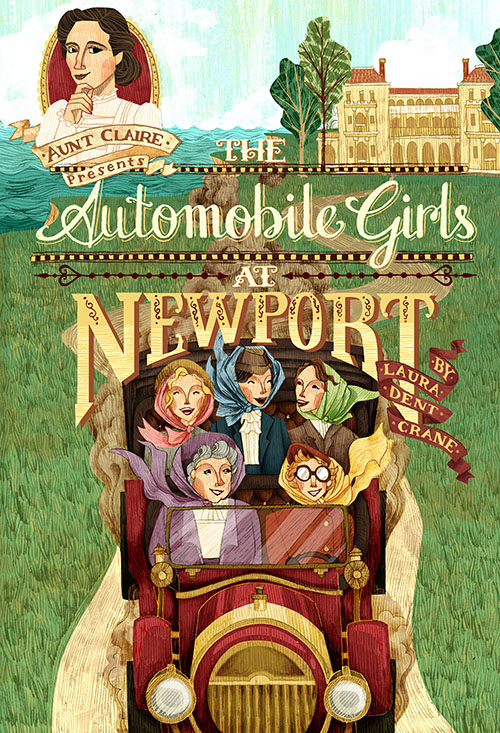 The Automobile Girls at Newport
By Laura Dent Crane
Available September 2017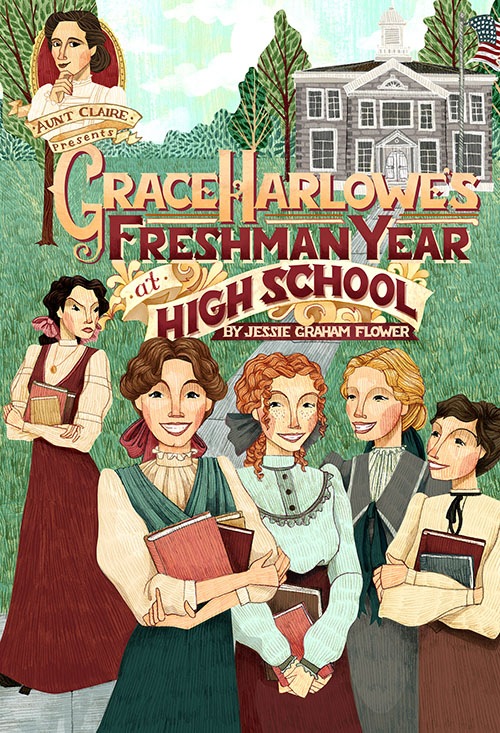 Grace Harlowe's Freshman Year at High School
By Jessie Graham Flower, A.M.
Available September 2017
Coming soon!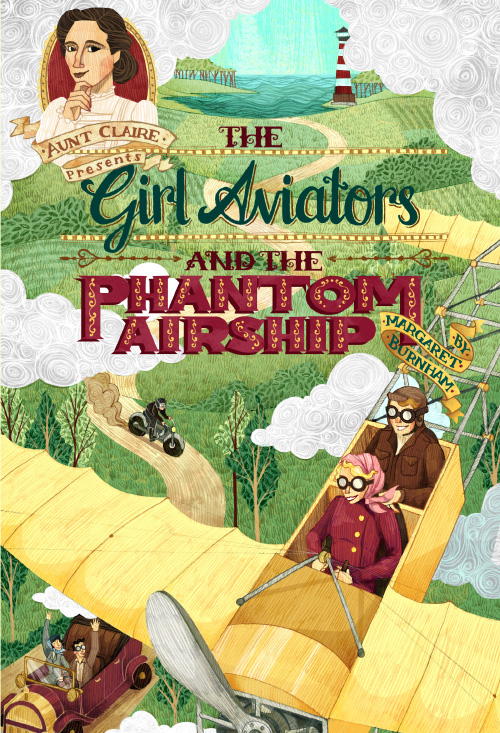 The Girl Aviators and the Phantom Airship
By Margaret Burnham
Available May 2018
Coming soon!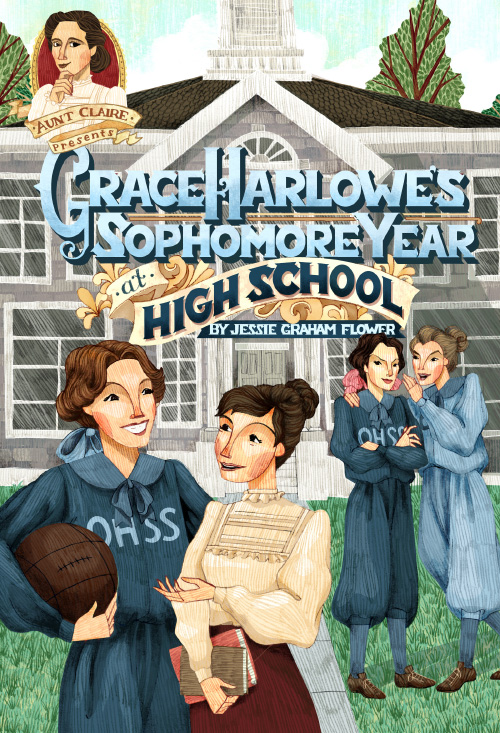 Grace Harlowe's Sophomore Year at High School
By Jessie Graham Flower, A.M.
Available May 2018
Who Wrote These Books?
Children's series books were usually written by journeyman authors working under pleasant- or impressive-sounding pseudonyms.
  "Jessie Graham Flower, A.M.," the author of Grace Harlowe's Freshman Year at High School and its sequels, was in reality one Josephine Chase (d. 1931). We know quite a bit about Chase, in part from her Associated Press obituary. Responsible for supporting her family from an early age, she was working as a secretary at Henry Altemus, a Philadelphia publishing house, when she was tapped to write the Grace Harlowe books for that firm. Despite her prolific output—which included several other series—Chase and her sister had to move often in search of cheaper rents. She said, "The only time people will ever know I'm an author will be when I die and they write my obituary"—words that appeared, of course, in her obituary.
  "Laura Dent Crane," the author of The Automobile Girls at Newport, was actually a man—Frank G. Patchin (1861–1925), a newspaper editor and the writer of more than two hundred books for children, in series ranging from the Boys of Steel (who start from the bottom in the steel industry) to the Meadowbrook Girls (who favor hiking and camping).
Resources
I've assembled the following resources for parents, teachers, and librarians. Is there something else you'd find useful?
Please send me an e-mail.
I also shared
The Automobile Girls at Newport
and
Grace Harlowe's Freshman Year at High School
with some talented and thoughtful homeschool bloggers, and they created these great resources:
About Me
Aunt Claire

spends much of her time in other people's cellars and attics, searching for stories (and gold). Of course, it's really the other way around: if you know where to look, the right kinds of stories have a way of finding you. The ones she encounters most often are about friends, and quests, and friends who go on quests. Sometimes, when she's read all she can read for the day, you might find her on a hillside, considering a theory she's heard that clouds are just another type of sheep. If you've heard this theory too, stop by sometime. And you'd better bring your good hiking boots—those ones without the holes—just in case. You never know when you'll wander into an adventure.


Aunt Claire

is also, incidentally, a fiction writer and an associate editor in the educational division of a major New York publisher. Previously she taught middle school in the New York City public schools.
Aunt Claire Presents is a project of Laboratory Books,
distributed by Legato/Publishers Group West.

The Aunt Claire Presents logo was drawn by Anne Lambelet.